---
---
During the previous month this new server has been tested. Some serious bugs were found, but these were fixed.

This month the ladder will only be available for XWIS. On WOL, tournament games won't count. MF can't be used on XWIS.
You're encouraged to ask every player you find on WOL to move to XWIS, because chat is enabled, in-game ranks are enabled, QuickMatch is improved and cheaters can (and will) be banned.

You can use this tool to connect to XWIS.
Launch this tool, click Set and launch the game.
When you want to play on the official EA/WS servers again, click Reset.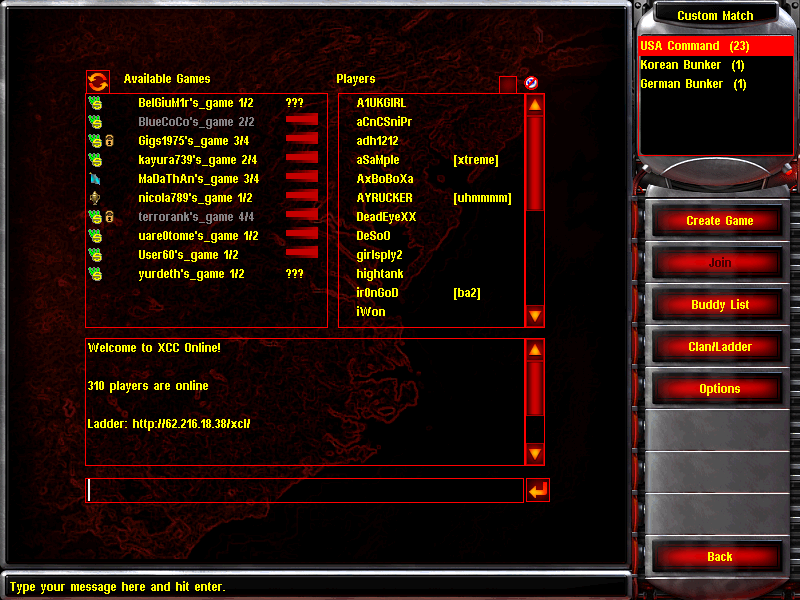 Olaf van der Spek


---
---
---